A guaranteed unforgettable experience. Our self-catering hut is located on the Lüsen Alps at 1750m abouve sea level and can accomodate ut to 4 persons. Simply switch off your mind and enjoy the sunny and quiet location to recharge your batteries.

The surroundings are without steep climbs and therefore suitable for the average hiker and for children. The beautiful landscape offers possibility for numerous hikes, for example the Glittner See, to cosy mountain huts in the surrounding area and to surrounding peaks. The hut is rented from mid-May to mid-September.

Equipement:
- Almstube with gas and wood stove, sink (with running cold water), credenza and sitting area;
- NO electricity - lighting with gas lamps, solar lamps, LED lamps with battery and candles:
- radio;
- firewood, firelighters and matches;
- crockery, cutlery, various kitchen utensils, cooking pots, baking tins;
- dishtowels, cleaning and rinsing agents, brooms, dustpans, floor brushes, toilet paper:
- 1 double bedroom including bed linen;
- 1 triple bedroom with bunk bed including bed linen;
- warm blankets;
- day toilet with toilet and washbasin (with running cold water) in the hut;
- shower with running warm water (by gas flow heater), washbasins and WC in the adjacent barn;
- very sunny terrace and sheltered from the wind;
- running fountain with fresh spring water;
- herb trough with various kitchen herbs;
- barbecue area with sitting area;
- sun swing;
- sandpit with sand toy and swing for our little guests;
- barn for the storage of various things.

Please bring your own towels.
Pleas note that guests are not allowed to drive their own car to the hut. On your arrival and departure you will be driven by us.
Pick-up service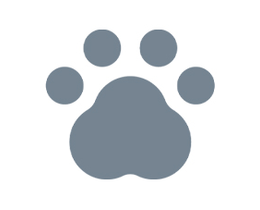 Pets allowed
Livestock farm